'Forex scams' are the most common term nowadays. If you are a rocky trader, you can be easily cheated by forex scammers in this industry.
The foreign exchange market is huge, with over $6.6 trillion traded every single day. But it's not well regulated. So, the opportunity exists for forex scammers. Newbie traders are caught in the seductive web of quick gain through "10X your capital in 10 days", "the secret trading strategy", or "simplify complex market situations with our smart trading robot", etc.
Before entering the Forex industry, you have to gather sound trading education, need a funded account, and understand proper money management techniques. Because many unscrupulous individuals will try to scam you through forex trading scams. Forex scammers always exist somewhere nearby, trying to extort your money away. So, you have to be well informed about them and their shady activities.
We are here to make you understand about 9 major forex scams and the ways to protect yourself from foreign exchange frauds as a trader. Hopefully, this reliable information makes your forex trading journey more safe, secure, and smooth.
The Signal-Seller Scam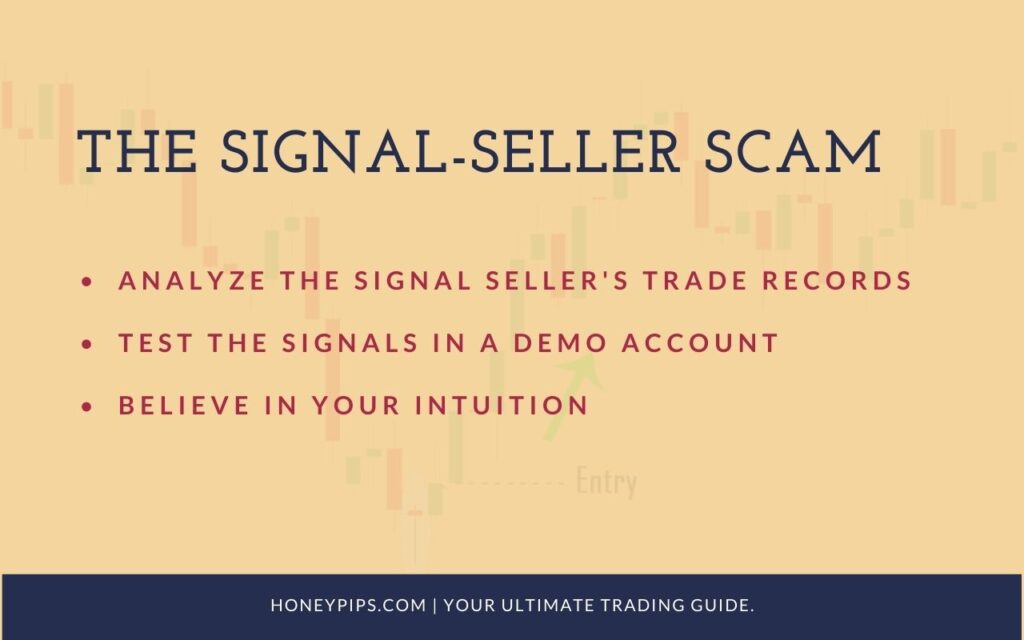 Signal sellers may individual traders, retail farms, or managed account companies. They target rookie forex traders who are continuously losing their money in undisciplined trades.
Signal seller scammers seduce looser forex trader through the guarantee of unusually large forex profits with little financial risk and a decent amount of fees for their professional forecasts. Some pre-made testimonials from people who are vouch for their superior trading abilities make the signal seller's sound so attractive to beginning traders that they want to experience it.
The signal sellers send out trade ideas which usually include a currency pair, direction, entry price, stop loss, and target levels. Thay take fees from their client for their paid information on a daily, weekly, or monthly basis. Many of them simply collect money from a certain number of traders and disappear. Some of them continue the signal service providing to retain their registered traders. But most of their forecasts aren't helpful for profitable trades. Sometimes brokers citing these sources to convince you about a trade.
The key to avoiding signal seller's scam, you have to prudent and well educated. I have covered some facts that help you to avoid falling in such forex scams.
Analyze the signal seller's trade records: You have to properly analyze the signal seller's claim and his trade record. As they have a mixed record of good and bad trades, it's tough to make a firm decision.
Test the signals in a demo account: The best way to determine if a signal seller can beneficial to you or not is to open a demo trading account and enter practice trades that don't involve real money based on the provided paid signals. Then you'll determine whether predictive signaling works for you or doesn't. It's the most powerful technique for scanning quality signal sellers.
Believe in your intuition: At the end of the day, you experience a feel about the signal sellers. A lot of unscrupulous individuals exist in this industry. So, you have to assume all are guilty and you need proper proves for ultimate acceptance.
These are the techniques you can use to scan quality signal sellers from a mass. Hope, you can protect yourself from this type of forex scams.
Forex Robot Scam: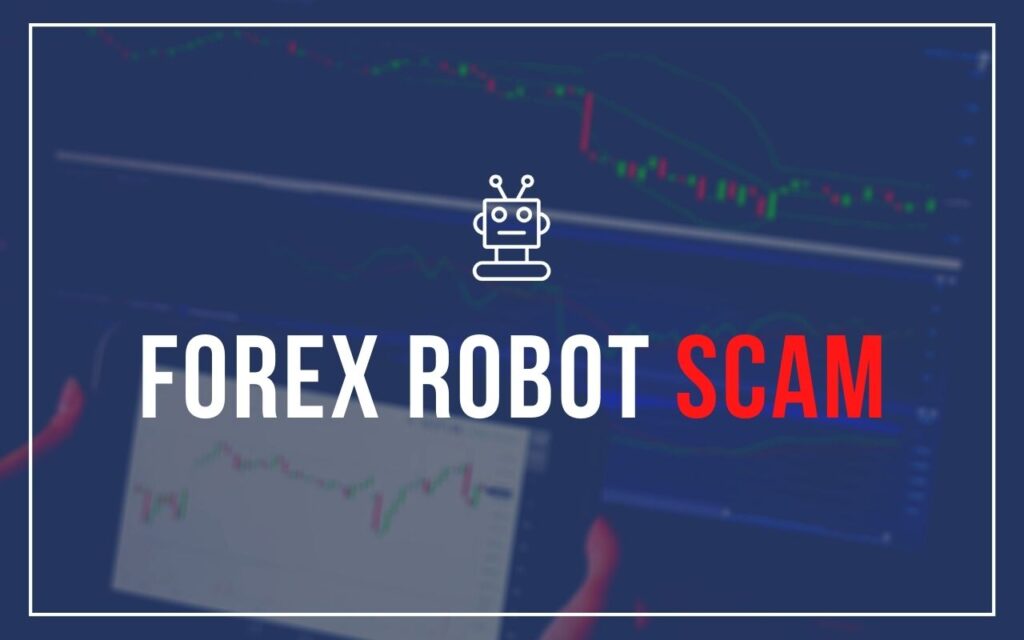 Naturally, people look for something that makes their trading journey easy, smooth, and automated through simplifying complex market scenarios. That's why forex robot scams take place now and then.
It is the latest trend in the forex trading world is the use of automated algorithms or computer code, as technical signals to enter and exit trades.
Forex robot scammers persuade rookie traders with the promise of big forex profits from little effort. Attractive brochures of robots and fake, or misleading figures convince the traders who are fond of ease.
They buy an advertised product and think they can create wealth on autopilot without logging into their trading account. But in reality, a robot can't adapt and thrive in all environments and complex markets. It is generally used for analyzing past performance and identifying trends. They only realize their mistake too late when their money is all gone.
If you are considering using a forex robot, you have to take some measures that we mention below:
Testing the system's parameter and optimization code: Testing the forex trading system's parameters and optimization codes is crucial. If the parameters and optimization codes are invalid, the system/robot will generate random buy and sell signals and extort your investment. Although tested systems exist on the market, you should do some research before buying one.
Check the formal reviews from the third party: All forex robots are not scamming. But the working one should be formally and independently reviewed and tested by a reliable source. Because the seductive testimonials or reviews that make you convinced can be paid for.
Do online research: You can search online for the forex robot scams list. It may help you to avoid some of the well-known scammers. You have to read reviews of the users and the undisgruntled comments from them.
Ask for trial to test: You can ask for a demo or a 14 day trial of the system. You probably won't get it, if it is a scam.
Believe in your intuition: And of course, you have to believe in your intuition. Assume all the robot sellers are greedy. Think about it. If their product did exactly what they claimed, what they showed in a convincing figure then they would not be selling it to you. They would use it exclusively for themselves.
You have to consider some other factors to make a firm decision and to save yourself from this kind of major forex scams. Considering marketing messages of sellers, the percentage growth of returns, included strategy on it and the 'unregulated brokers' robot used to produce the extremely good results can make you different than average cheated robot buyers.
Forex Trading Investment Scams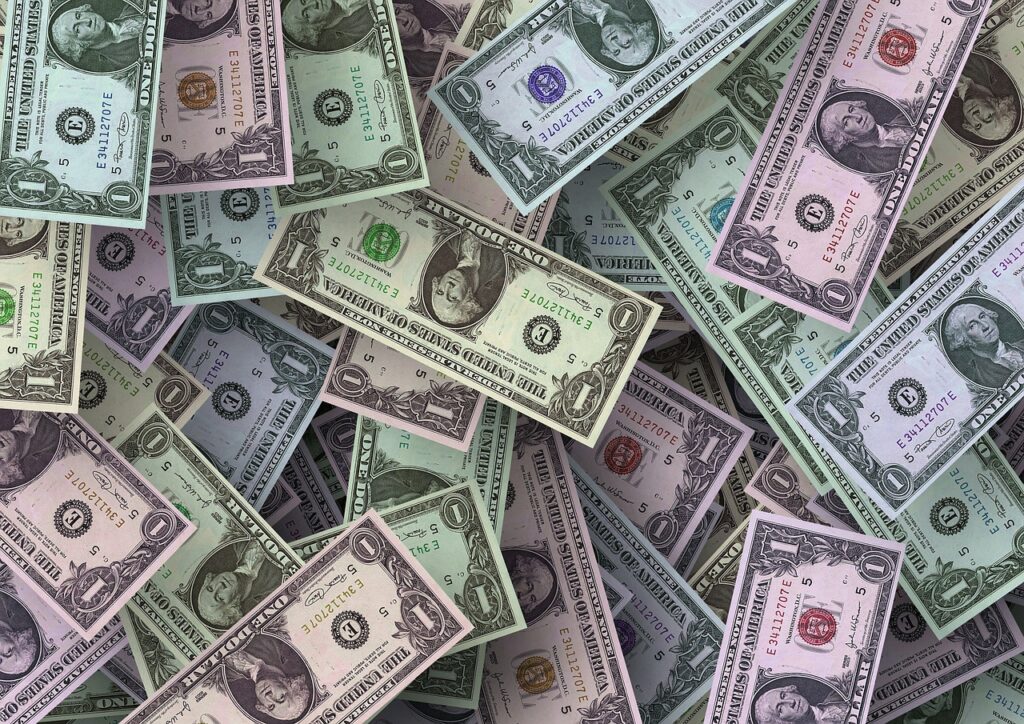 A slick marketing message or salesperson will seduce you to engage in these forex scams.
You give up control over your hard-earned money and hand over it to a so-called highly skilled forex trader. Because he promises you outstanding market returns in exchange for a share of the profits.
3 scenarios are common in this case.
Once you hand over your capital to investment companies or individuals., you often end up with nothing. The company or so-called skilled trader says they've never heard of you and have not received any funds from you. You have nothing to do.
You may be paid back from the profits generated from your inventment during a certain period. Because the scammers need a constant flow of new investors to flow their funds. Once their target is filled, the owners usually close it down and take all your money remaining.
Another scenario, is that they open an account for you, usually with an unregulated shady broker. They intentionally wipe out your account. While they blame it on the complex volatile market, it's all gone to their own brokerage company. As the broker is unregulated, it's very difficult to get your money back.
Measures you can take in this case to avoid Forex scams are
Talk to engaged people: You have to talk with the people who are already engaged in the investment program. In some cases, the people you'll see in the promotional videos or brochures may be paid for. You should verify whether they profited or not.
Historical results: You have to check their historical result, track record before taking a lucrative decision. Visiting their Myfxbook profile is a great trick to protect yourself from such kind of forex scam.
Check the trader's Linkedin profile: Search the people behind the company or the individual trader on Linkedin. Visit their professional profiles, verify their trading skills, read the recommendations or allegations against them. Solid recommendations will help you feel secure.
It can be profitable if the company you are investing with has a flawless track record and reputation. Don't take anyone's word at face value. Perform in-depth research & make sure what you are investing in is legitimate and transparent.
Forex Account Manager Scams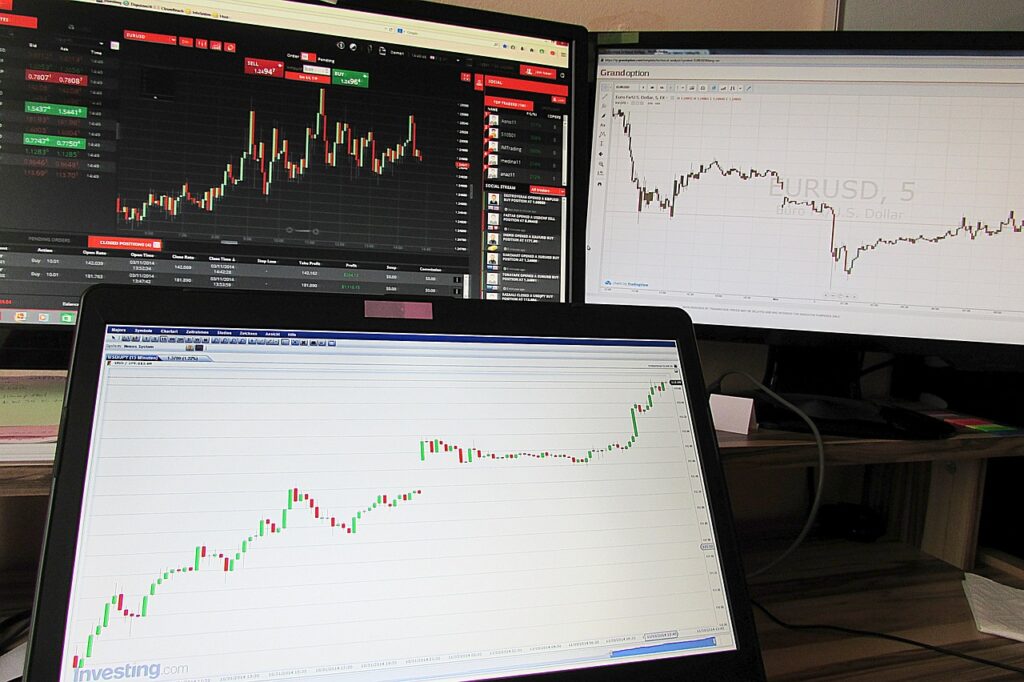 Three possible market movements confuse the beginning traders. They don't know what to do, how to do it.
Moreover, Some of them have not enough time to learn how to trade & execute a trade as well. Some so-called forex account managers choose them to take their candy, like a baby.
Literally, a managed forex account allows a professional manager to trade your funds on your behalf for a salary or a fixed share of the generated profits.
It could be a good & lucrative decision to allow a professional trader to trade on your account. He will take care of your account and it's his/her responsibility to make that Account in Profit. It is definitely possible if you give that account in the right hand. But if you give up control over your account to an incompetent manager, your decision can turn into a nightmare.
In the USA, the account manager and their company should be registered with the CFTC or the National Futures Association (NFA).
In South Africa, the prospective account manager should have a CAT 2 FSB license.
You have to remember that lots of cunning foxes exist to extort your money on your greed in that way. So, you must learn how to spot them and avoid them.
Here are a couple of tips for you:
Background check: If you want to have your Forex account managed by a professional trader, you have to Make Sure that he has good technical and fundamental Knowledge and also has skills and experience in the Forex industry. To avoid scam, you have to consider the total number of their managed accounts, management fees, equity curve shape years of experience, how they have performed in the long run, etc.
Average return per month: Check return on investment, money management technique specially projected monthly profit of your manger. You have to be sure that your manager doesn't hedge two different accounts against one each other. Don't be a fool with the pop up "Double up your account". If your chosen manager's monthly projected profit is 0.5%-4.5%, he could be reliable.
Drawdown: Simply, "Drawdown" is the reduction of one's trading capital measured from peak to trough. For example, if you trade a $2K account and lose $1K continuously before finally starting to recover, it means your maximum drawdown is 50%. Drawdown should not exceed 15%. Avoid those account managers whose max drawdown is more than 20%.
Reference: If you have a personal relationship with him or referred by your family members or friends, he might be not a scammer.
And of course, the account should be in your name & the account manager should only have the trading access with no access to withdrawal. As an account owner, you should always protect the ability to deny access to your forex account manager.
You can contact your local financial services board to find out the requirements about fund managers that should be maintained for operating currency trading/ And then ensure that your chosen person is stick to it.
Manipulation of bid/ask spreads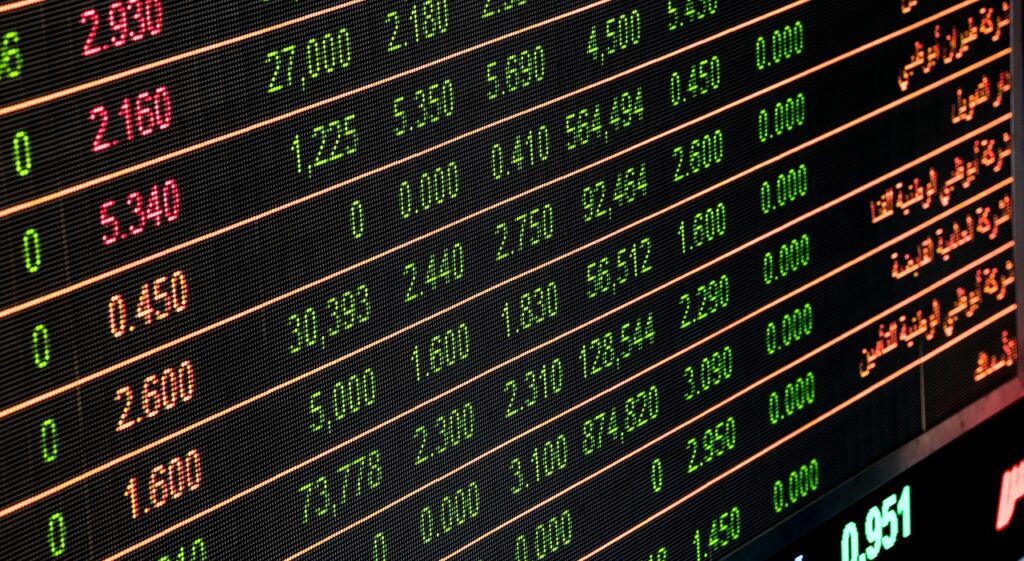 Bid refers to the buying price, while ask refers to the selling price. The difference between the bid and the ask is called the spread.
Suppose EUR/USD is priced at 1.1400 the broker will offer it for 1.1401 to buy or sell at 1.1399. Here 2 pips are the spread & the compensation for the broker for each transaction.
The point spread scam is one kind of forex scams in the market which is computer-based manipulation of the bid and ask spread. Typically these spreads vary between currency pairs. This is why forex traders fail to generate profit.
Be suspicious when those point spreads differ widely among brokers. 7-8 pips spread instead of 2-3 pips is a red signal that the point spread scam has occurred in your trading platform/broker. This type of scam makes it more difficult to earn profits on trades.
Here are some measures for you to protect yourself from this kind of Forex scams:
Know your spread: The spread is the profit of your broker which charged on your each execute trade/transaction. Many unscrupulous brokers exercise this practice to obtain more profits. So, it's very important to know your spread.
Consider your trading style: If you are an intraday trader or scalper, make many short term trades a high spread can result in absorbing most of your profits. Where a long-term trader (swing) in which each trade generates a certain amount of pips in profit, the spread is not a vital issue.
Select a quality broker: A quality broker has low spread, less operating cost, and long term savings. So, trading with a quality broker is crucial.
Forex pyramid scheme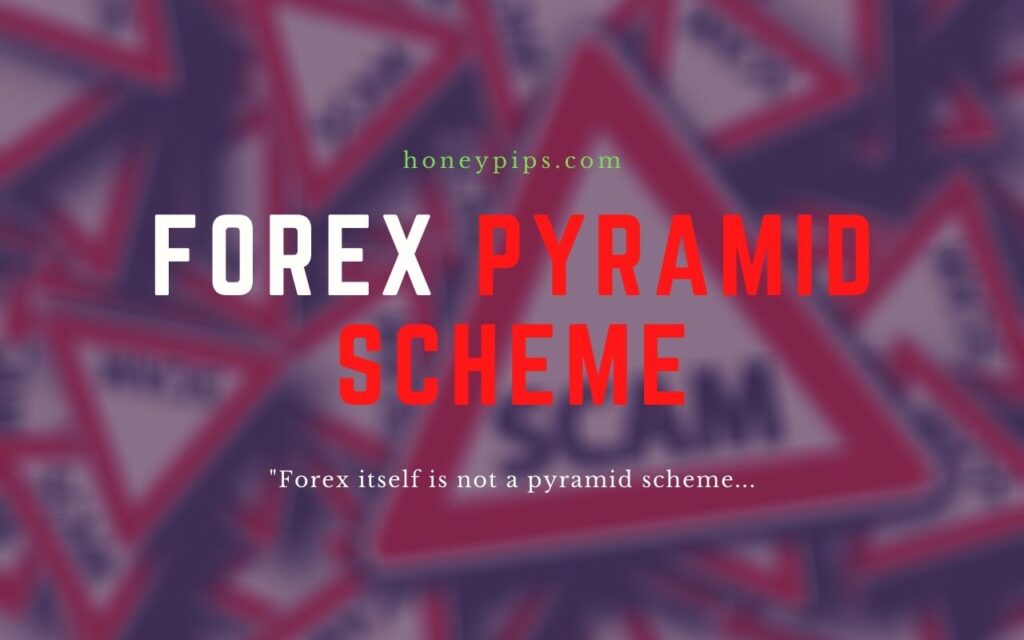 Ponzi or pyramid schemes are investment fraud in which scammers promise the client above-average returns but always fail in the long run. It's a common form of affinity fraud.
In the forex pyramid scheme, the early investors typically gain some sort of promised return on their small initial investment and motivated to recruit their friends and family into the scheme.
However, the truth is that this kind of forex scams generates returns for early investors by acquiring new investors.
In a word, scammers use new investors funds to pay the earlier backers. When the investor numbers start to fall, the flow of new investment runs out, the scammers close the scheme and take the money. Some characteristics of this type of forex scams you must know to avoid it:
Guaranteed high returns with little or no risk.
Activities aren't registered with the Securities and Exchange Commission.
Guaranteed consistent flow of returns, regardless of complex market scenarios.
Investment strategies are secret or too complicated to explain.
Legal paperwork is not accessible by the investors to examine.
Difficult to get back invested money.
Boiler room scams
In this type of forex scams, the scammers usually catch the people to buy stocks or make an investment. They depend on using "urgency" to convince you into thinking this is a special opportunity or a once-in-a-lifetime opportunity.
They will try to persuade you to grab some quick returns. A lot of people get taken by these forex scams because they don't get enough time to think about it.
Ways to Avoid Boiler Room Scams:
Cold Call or email: If you get any cold call sales or email from unfamiliar sources be suspicious. You may notice that they try to sell you worthless stock. so it's important to stay careful.
Pressure to act now: They create pressure on you to try their deal right now. Because they prevent the target from being able to research the opportunity properly. You may be asked to keep your communication confidential.
Reluctancy to provide proper information: If a boiler room is uncovered, it may be subject to state or federal action. Therefore, you notice their reluctancy when questioned about their sales operation or the investments they're promoting.
High return promises: If the caller can't clearly explain how this return will be generated, it is a red signal and a strong indication that you are being targeted in forex scams. Promises of discounts or gifts are also a bait to trap you.
You can check out this video for more info:
So, before investing your hard-earned money, you have to take enough time you need, check the proposal, be skeptical, research the investment & report the forex frauds if necessary.
Forex Broker Scams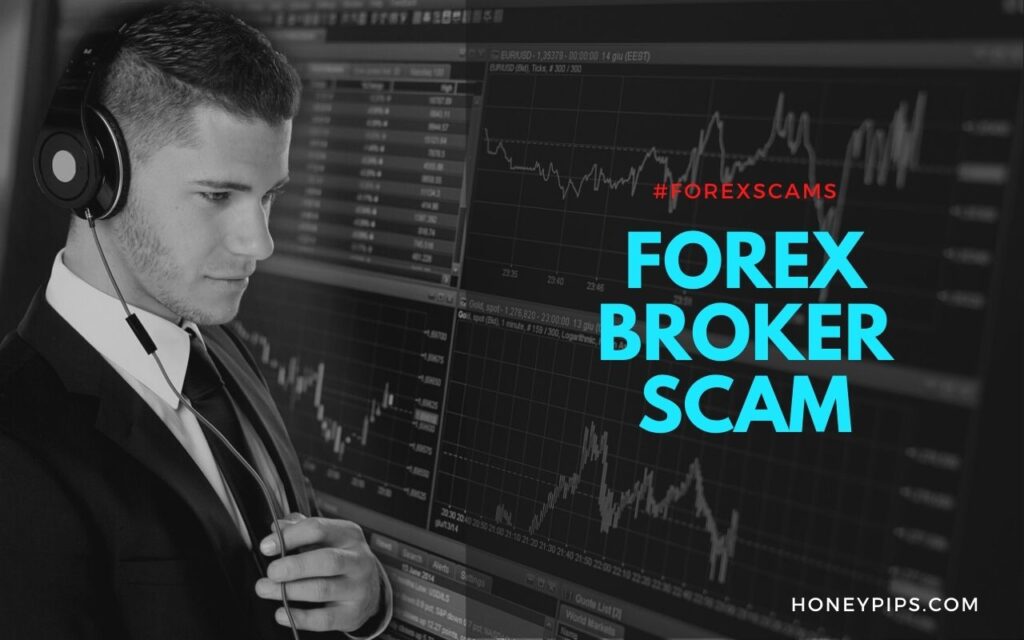 As the forex market has no single, central regulating authority, there are some brokers who "cheat" their clients.
The unscrupulous forex brokers manipulate the price of the currency pair to trigger a large volume of stop-loss orders.
They take advantage of this manipulated price movement. Bid/ask spread manipulation, false signal, churning, deposit bonus or double bonus scam, etc also the unethical practices of scammed forex broker. That's a noticeable reason why people lost money in the forex.
Ways to protect yourself:
Verify physical address of broker: You have to verify useful contact information, company information, age of the broker company, physical address, email, phone number provided by brokers.
Regulation: You should check the broker's website for regulatory information. If such details are absent or not transparent on the website, ignore the broker. Make sure the brokerage is regulated. Trading with an unregulated forex broker screw your investment.
Demo account: Legitimate forex brokers always give the demo trading opportunity to new traders to understand how their platform performs in the forex industry. you can use this free, no-fee demo account to practice trading before you open up a real live funded forex account. The forex demo account is the basic broker check. Absent of this opportunity is a red flag to you to not to go with that broker.
Google the broker: Search the name of your broker in google. Read reviews, forum posts, comments of users, etc. If the results are not convincing then avoid that broker. Be sure that your chosen broker is not enlisted in the list of blacklisted forex brokers
Forex Course Scam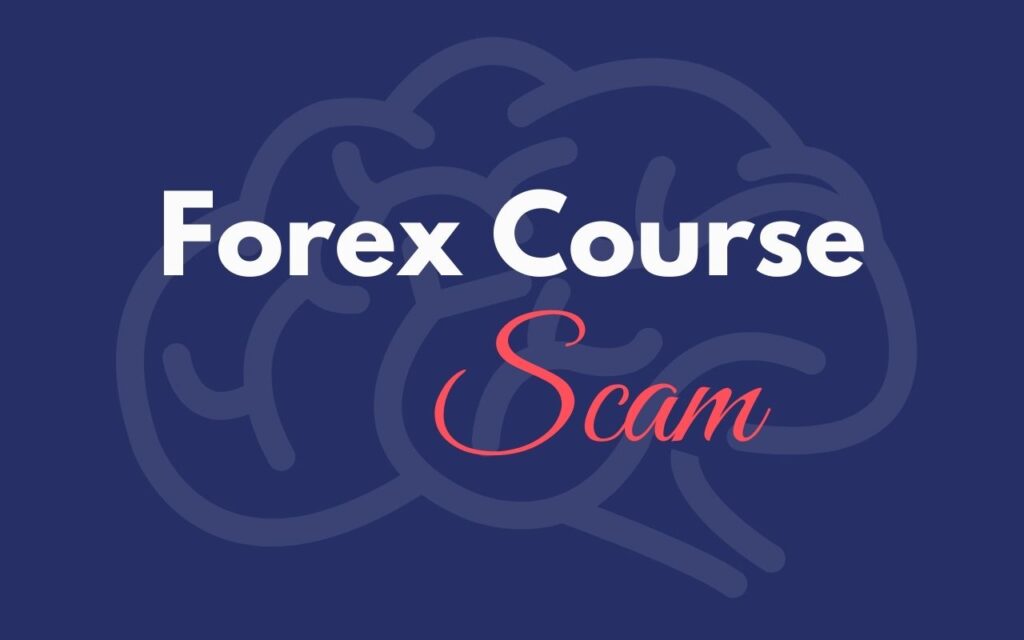 If you search google with the words such as "forex trading course" "forex trading pdf" etc you probably get some seductive offer, article, reviews.
A lot of small firms or individual forex traders are available who want to sell their paid forex trading courses. But in reality, most of these are scam and no value at all.
They may be failures or couldn't generate much profit in the forex market and find it more profitable to sell their useless courses or pdfs to newbies.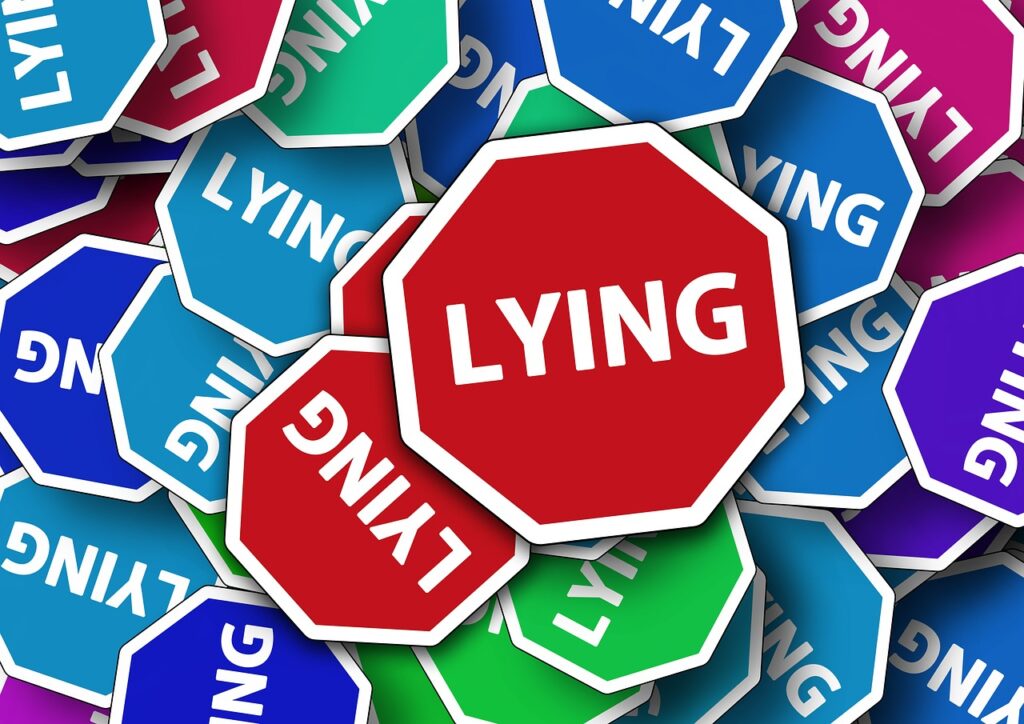 So, don't be a fool with this kind of stuff you have noticed in social media like Pinterest, Instagram, Facebook. Otherwise, you will have lost money in the forex.
Of course, there are some quality trading courses and paid forex trading learning materials. But you have to find out these with considering the following measures:
Talk to people: Talk to the people who take the courses or products. The people you have seen in their promotional videos may not be real. You have to verify them.
Myfxbook: Myfxbook is an online automated analytical tool for forex traders that enables them to track, compare, analyze, and share their trading activity. Have a look trainer's myfxbook profile & trade records.
Internet survey: Search the product on the search engine, visit review platform, consumer forum. Know what people say about the course or learning materials. Solid recommendations and reviews will help you feel better.
Check social media: Check their social media activities, reviews, comments of benefited or suffered people. Especially, verify their Linkedin profile. Because it is the world's leading professional network.
These are the major 9 forex scams you have to well informed. These financial scams are going on to trap the rookie traders & distort their money.
Is Forex a Scam?
Now the question "is forex a scam" is clear to you, I think.
Forex is simply an auto market for currencies. Currencies are traded via computer networks among the traders. Which are often referred to as over-the-counter (OTC). When you make a trade-in forex, you buy one currency and sell another simultaneously. Whether you make a profit or not depends on when, where, and how a trade is made.
That's why forex is not a scam itself. It is not an MLM as well. Forex is completely legit. Here, all you are doing is speculating on currencies, commodities, or index prices. It is a legitimate way to trade in currencies and commodities such as gold, crude oil, silver, and so on in order to make money.
However, the forex market has been explored by crafty individuals and bogus companies to trick newbie trader's on their greed. To avoid the forex scams you have to take proper education from a well educated and experienced mentor.
Bottom Line
Misinformed people assume forex as a scam. The aforesaid mechanisms or forex scams exist in the market by which crafty individuals and organizations have developed to scam people for their own greedy gains. Scammers cunning activities make people invest their hard-earned money into these scams. It leads the people to believe that forex trading is nothing but a scam. Another reason why most traders think it is a scam is because they don't know how the forex market really works and they are losing money constantly in their trades.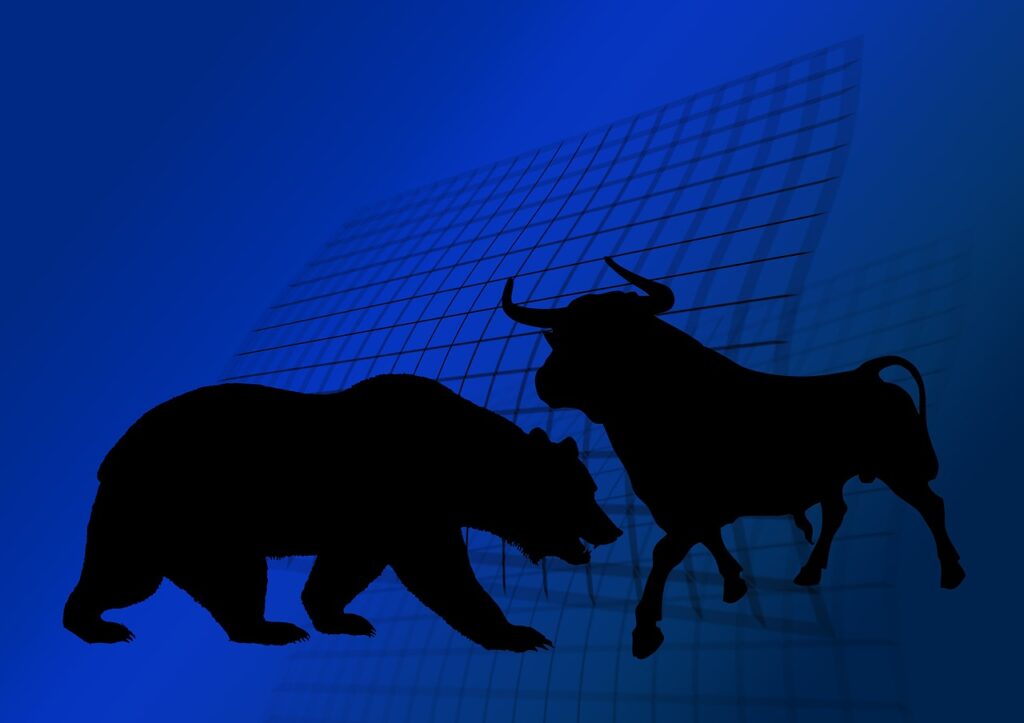 However, If you are not well educated, you can be easily accessible and cheated by the forex scammers. There are multiple ways to avoid becoming a victim of forex scams. You have to
Avoid unregulated shady brokers.
Avoid unverified account managers.
Avoid the "Holy Grail" trading strategy.
Avoid unverified advertised forex signals.
Avoid unverified "Perfect" trading robots/automated systems.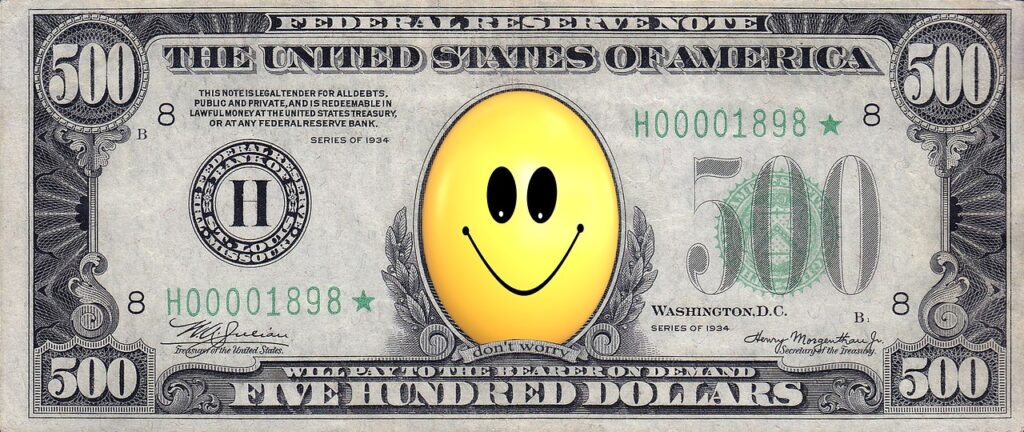 Hope, this blog has covered all the major forex scams and way to save yourself from these messes.